Trinity Academy was a new build partnering project completed in August 2005
A main street, over 3 storeys, gives access to the larger spaces including a 280 seat lecture theatre, assembly and sports halls, and two dining rooms. The principal teaching spaces wraps around an attractive courtyard that provides a cloister space – an outdoor teaching area. All areas have very high levels of IT to support study and social areas through computers, white boards, and plasma systems. In addition the Academy has excellent CDT, music and sport, all weather pitch areas.
The design incorporates a high level of passive ventilation and sustainable drainage in a low maintenance dry form of construction. A lake designed on the western elevation was created to act as a drainage attenuation tank to prevent flooding. When this area was flooded in 2007 the Academy remained one of the few buildings unaffected.
Sustainability Credentials
A school built in a flood plain with a large drainage/ attenuation lake. The lake provides an ecology/ landscape feature and protects the building. The curved classroom block built adjacent to the lake enjoys a cooling effect off the water evaporation. High fabric insulation levels to the building.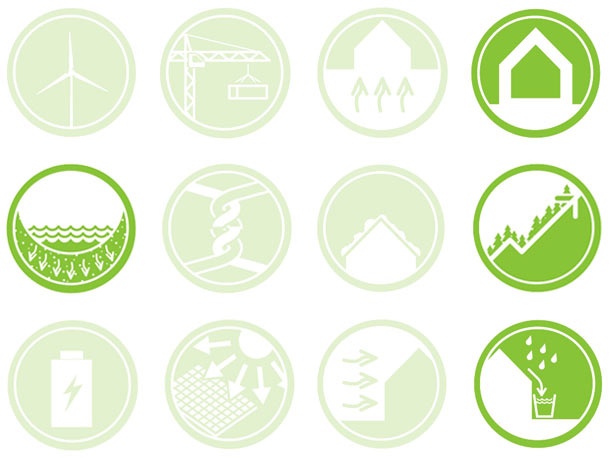 #Education  #Evaporative cooling  #Flood defence