The aerial pictures, taken by TeesPix show scaffolding encompassing Stockton Town Hall as work gets underway on restoring the historic building.
Constructed in 1735, the property is a Grade II listed building and a key reminder of the North East town's history.
Multiple works are being carried out in hopes of restoring the building including a range of structural inspections, maintenance and increased airflow throughout the building.
According to the design and access statement, as a result of the defective lead flat roof coverings, the plaster ceiling and cornicing in the Council Chambers have partially collapsed above the viewing gallery.
Works will see the ceiling removed exposing the structural beams will which will then be restored and displayed.
The design and access statement continues to stress that "the works are considered to be essential to fully restore and repair the high-level structural elements and the difficult-to-access areas of the building.
It adds: "The works proposed are in keeping with, and sensitive to, the architecture and historic nature of the building by reusing materials and replacing with like for like where necessary.
"The proposed alterations adopt a proactive approach and will provide a positive enhancement in replacing patch-repaired ageing roof coverings, using highest quality materials and installation methods for longevity."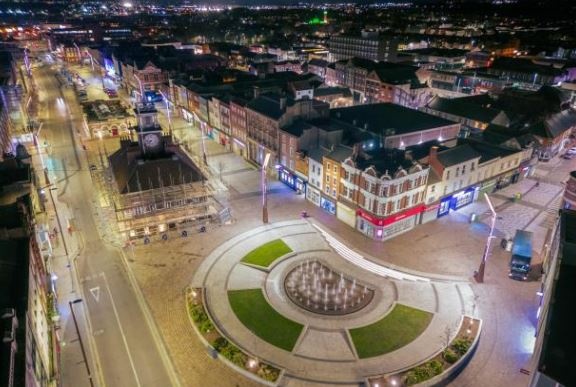 By The Northern Echo – March 2023
Photos by TeesPix.Photos