A purpose-built student accommodation in Whitelock Street, Leeds, which pays tribute to a celebrated abstract artist, has reached the topping out stage and is on schedule for an Autumn completion.
Developer Alumno and principal contractor GMI Construction Group held a ceremony to mark the landmark event at the six and seven storey Terry Frost Building, named in honor of the late artist who taught at Leeds University in the 1950s and who drew much inspiration from his Yorkshire surroundings.
Designed by Howarth Litchfield, the mixed-use 11,955 sq. m development comprises 105 residential units that will house 411 students in 53 studios and a range of four to eight bed cluster flats. The development also represents a significant regeneration of the former disused site.
Facilities will include communal living areas, together with a central hub, gym, study, cinema, laundry room, roof terrace with a garden, and extensive secure bicycle storage.
In addition, the ground floor features flexible spaces for local creative and hospitality businesses to create a vibrant, friendly community for students, visitors, and local residents. As part of its ongoing commitment to those living adjacent to its projects, Alumno has also commissioned artworks to be integrated into building and surrounding landscaped public areas.
These include:
– A frieze lining the porte-cochere based on a work by Sir Terry Frost.
– Two poems by Yorkshire-based poet Zaffar Kunial – one in the atrium inspired by Frost's work, and another built into the external retaining wall referencing Sheepscar Beck, which runs through the site before disappearing underground.
– Sculptures in the Rain Gardens in association with Yorkshire Sculpture International and artist Amelia Wood.
The building is clad in a red brick (Mapleton Multi) featuring horizontal reveals and playfully staggered windows. To break up the streetscape, vertical elements feature brown brick (Rosewater Multi) as bookends, and over the central entrance undercroft.
These sections have more formal, vertically stacked windows to disrupt the horizontal staggered sections. Meanwhile, the East Block is largely glazed to promote an active street frontage and engage the public and students with the activities happening in the ground floor social spaces and artist studios.
David Campbell, Alumno Managing Director, said: "The Terry Frost Building, which is ideally located close to the city's universities and centre, will be a great addition to this emerging, creative Leeds district and will offer significant regeneration benefits at a crucial time.
"It will also deliver more housing options, particularly to local people, by alleviating the need for students to rent family homes privately in the area."
Jonathan Yates, Managing Director of Howarth Litchfield, said: "The Terry Frost Building is a testimony to our shared commitment to quality student living, place making and urban regeneration. From the earliest sketches the proposal has evolved through early engagement with Leeds City Council and key stakeholders. The roof top terrace and sky lounge provide residents with spectacular views of the city. The architectural design, interiors and artworks respond to the fabric and stories of Sheepscar, Leeds.
Andrew Hurcomb, GMI's Divisional Managing Director, Yorkshire, added: "We are delighted to continue our longstanding and successful partnership with Alumno in meeting the growing demand for purpose-built quality student accommodation. In addition, this development will be a big boost to both the fabric and the economy of this previously neglected area."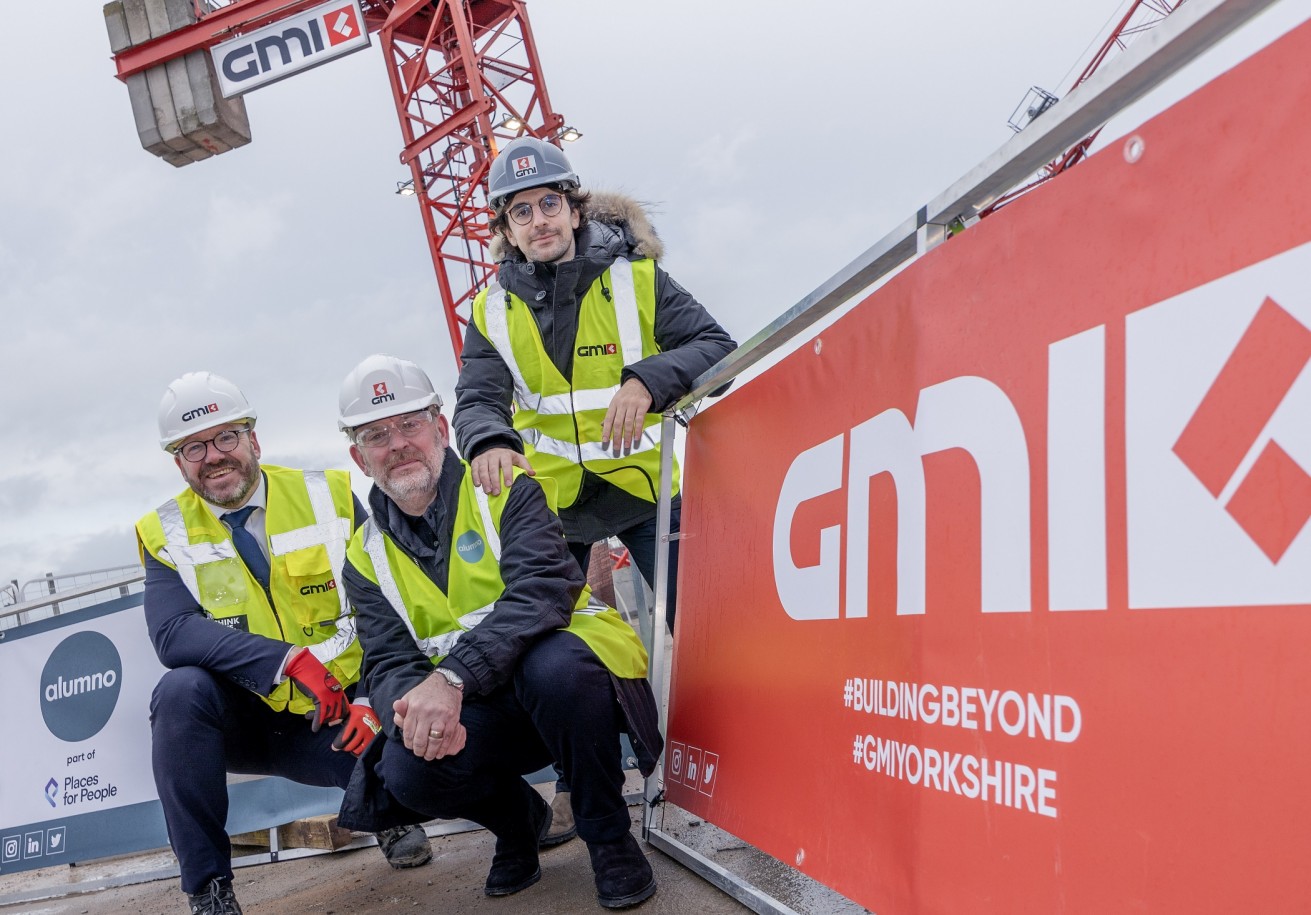 About Alumno
Alumno, established in 2006, partners with universities, colleges, and other stakeholders to provide high quality living space for over 7,000 students to date across the UK, including London, Birmingham, Norwich, Glasgow, Durham, and St Andrews.
Alumno delivers distinct and sensitive designs, carefully engaging with local residents to integrate its developments for the benefit of the existing community. Its schemes introduce a mix of other uses alongside the student accommodation.
www.alumnogroup.com
For more information, please email Alumno's Rebecca Dean at:
rebecca.dean@alumnogroup.com