Citrus Group's Regional Director and Group Head of Planning, James Taylor, talks to Bdaily about their aspirations in the North East.
Citrus Group was established in 2007, out of an existing company Roselodge Group by Anton Curtis as a diverse property company which now specialises in the key areas of strategic land promotion, urban regeneration, logistics/distribution and energy. Our main property assets are in London, the Midlands and the North East, most notably Integra 61 near Durham for which we are best known of late.
Citrus can be both a promoter and developer, so inherently we are flexible in when we make our return and with our small decision-making team gives us good agility to respond to the right deals and make quick decisions.
Why the North East?
We like it, we've had lots of positive experiences in the region working with many great people in both the public and private sectors and this experience has encouraged us to build more of a presence in the region and open an office here.
I left planning consultancy Lichfields at the end of 2020 and opened the Citrus North East Office in January 2021.
What have the last 15 months been like?
Busy, we've had to evolve our business strategy over this period, aside from going down a couple of cul-de-sacs it's been mostly positive and we have a clear plan of what we want to do, what we aren't and where we need to be over the next few years.
Aside from ongoing progress with Integra 61, we have been fortunate to have made/be acquiring a number of exciting property and land acquisitions in the region. The first was Albion House last summer, which is an ageing, flexible office space on the edge of North Shields centre. We are currently managing this asset but have planning permission to convert into 27 dwellings.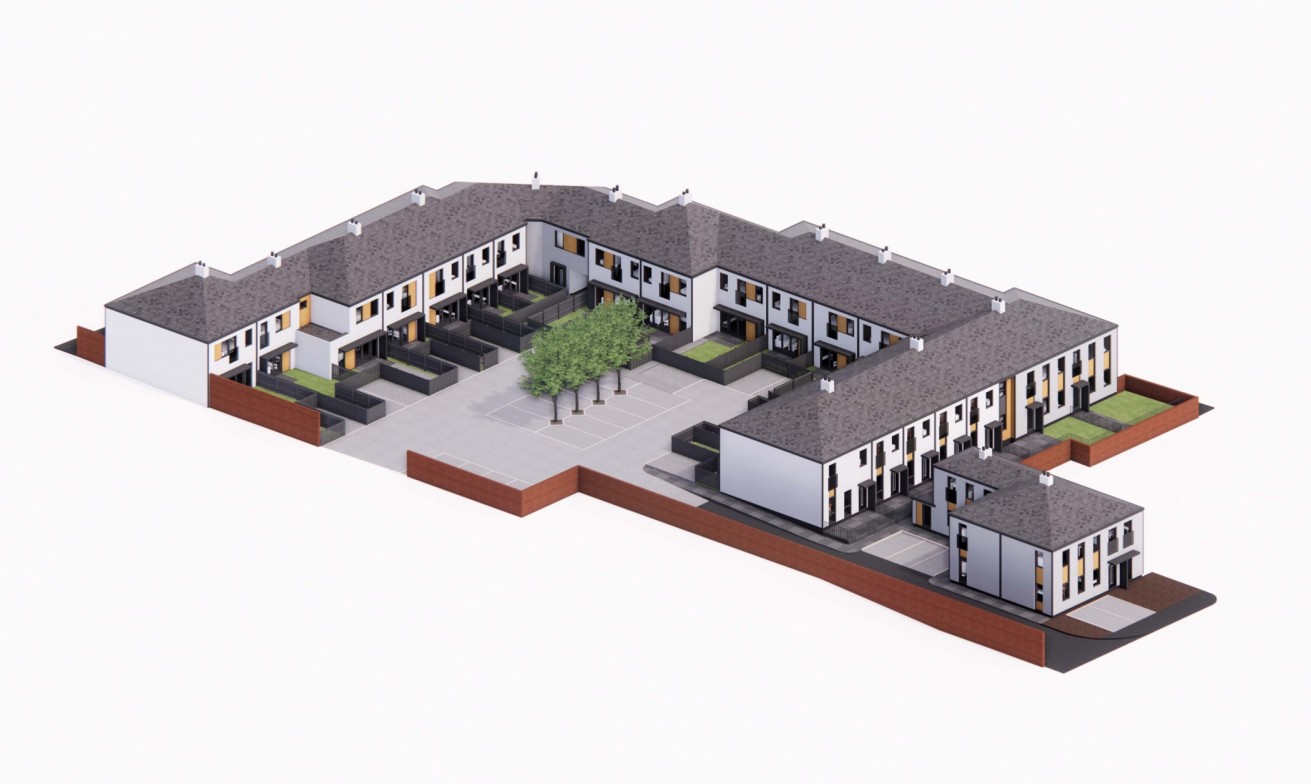 We are in the process of acquiring two further mixed-use developments, one being in Newcastle which has considerable potential and should be an exciting development opportunity over the next 24 months.
Whilst we like to see a timely return on our money, we don't shy away from longer term strategic investments that have merit, creating a balanced investment portfolio that returns at different points. To this end we have made some good strategic land investments and joint ventures which we hope will reap rewards in the future. We aren't afraid of joint venture opportunities, as it often allows us to do more and is part of the culture at Citrus having done so historically over many development projects.
Where Next?
Expanding our Citrus office and employing one or two more people to join us in consolidating and delivering our current interests, but also looking to the next opportunity. We recognise you can't run before you can walk and there are many established companies in the region doing similar things well, so the last year or so has been a steep learning curve taking manageable steps toward our successes, creating a base to build from.
The rest of the future strategy isn't rocket science, continue building good relationships in the region and acquiring more development opportunities that make sense. With Integra 61 progressing rapidly towards being built out, we need to keep busy!